Consumer Protection Attorney in Anaheim, California
Protect Yourself from Unfair Trade Practices
Hire a Consumer Protection Attorney Serving Anaheim, CA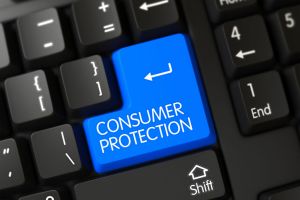 If you believe your consumer rights have been violated, count on Marlin Branstetter Attorney At Law for effective representation. Attorney Branstetter has been protecting consumer rights in Anaheim, CA for more than three decades.
He'll help you determine what to do about predatory lending, product safety issues, and other dishonest tactics used by corporations. Don't let any business get away with unfair actions. Schedule an appointment with Marlin Branstetter Attorney At Law as soon as possible.
Get Personalized Assistance in Your Case
Marlin Branstetter Attorney At Law is your legal resource for assistance with consumer protection. Attorney Branstetter can represent you if you're facing an issue involving:
Identity theft

Debt collector harassment

Predatory lending

Mortgage fraud

Unwanted solicitations

Medical privacy violations
Attorney Branstetter is well-versed with all consumer protection laws, including those stemming from the Fair Credit Billing Act, Fair Debt Collection Practices Act and Fair Credit Reporting Act.
Call Marlin Branstetter Attorney At Law right away for a consultation. Attorney Branstetter protects the consumer rights of clients in Anaheim, CA.